Secondary raw materials Cacak
---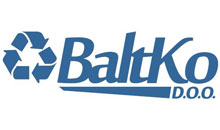 nn Ibarski put st., Prislonica, Cacak
Baltko ltd. is located in Prislonica on Ibarski road. We purchase secondary materials on the territory of Serbia. We purchase:- Tin- Iron- Batteries- Aluminium- Other electronic ...
12 Hadzi Prodanova st., Cacak
We have been in business and we work in selling and purchasing secondary ingredients and metals. Our company currently has 4 employees. Working hours:Mon-Fri: 8AM - 3PMSat: 8AM - ...
---